Didatec
20 YEARS OF EXPERIENCE
Teaching equipement designer and manufacturer
DIDATEC with you for all your projects
Custom made systems / full technical platforms ready to use
steady, personalized and unique negociating partner
Company historical datas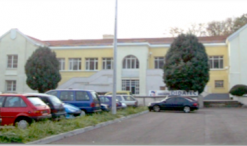 1994 : Company setting up
1998 : DIDATEC TECHNOLOGIE moves to Fraisses (Loire- 42), Zone Artisanale du Parc, where the firm is currently set .
2002 : Setting up of a management system by quality and Certification ISO 9001/2000 (D.N.V.)
2006 : Development of the equipments with machines linked to renewable energies
Renewal of certification ISO 9001/2000 (BUREAU VERITAS CERTIFICATION)
2008 : Setting up of lasting development and eco-conception
2009 : Currently certification ISO 14001 - Expansion of + de 400 m2 of premises
Modification of legal form DIDATEC TECHNOLOGIE becomes DIDATEC
2010 : New establishment project
2011-2012 : New website - Work for export development
HUMAN MEANS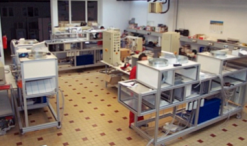 Management : 5 people
Export
Technical and trade relationship
Preparatory projects
Assessment
Research department : 7 people
Research
Purchases
Suppliers relationship
Workshop : 22 people
Trials
Assembling and disasembling
Starting up
After Sales Services
Administration : 4 people
Transport : 2 people
FUNCTIONNING MEANS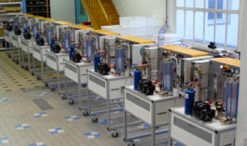 Suppling standard range
Research and specific manufacturing for individual solutions - customizing
Units for :
Demonstration
Lab manuals and vocational training
Research and development
Teaching and lab manuals from vocational training to university programs
Technical documentation
Advice and study for equipment settlements
TRAINING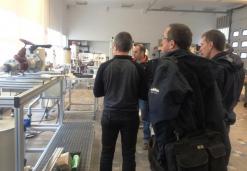 Training can be included and combined when system will be put into service, or we can also plan to welcome you in our company before delivery, check full specifications and then provide training at our place.
System will be delivered with technical and lab manuals.
2011/2012 - STRONG BUSINESS YEARS
2011

NEW EXPORT PARTNERS
SALES DEPARTMENT DEVELOPMENT
EXIBITIONS :

WORLDIDAC BANGKOK
EDUCATEC PARIS

WORKING ON A NEW WEBSITE
NEW RANGES

AUTOMOBILE MAINTENANCE
SCIENCES AND INDUSTRY

2012

NEW WEB SITE
AUTOMOBILE MAINTENANCE RANGE INTRODUCING
RECRUITMENT OF 5 PEOPLE
EXIBITIONS :

WOLRDIDAC(bale)
PARIS(educatec)